Spiritual Side Effects of Anger
---
-By Sri Sri Ravi Shankar
You may remind yourself a hundred times that you shouldn't get angry, but when the emotion comes, you are unable to control it. It comes like a thunderstorm. Emotions are much more powerful than your thoughts. What can you do when anger rises in you?
Anger is a distortion of your true nature and it doesn't allow the self to shine forth fully. The structure of human consciousness or the mind is very similar to that of an atom. The positively charged protons and neutrons are in the center of the atom while the negatively charged particles are only on the circumference. Similarly, even in human consciousness, mind and life, all the negativities and vices are only in the periphery. Your true nature is peace and love.
Showing anger itself is not wrong, but being unaware of your anger only hurts you. Sometimes you can show anger purposefully. For example, a mother gets angry at her children and can act tough or shout at them if they put themselves in danger. There are situations that warrant showing anger, but when you get angry, have you observed what happens to you? You are shaken completely. Look at the consequences of getting angry. Are you happy with the decisions you have made or the words you have spoken in a state of anger? No, because you lose your total awareness. But if you are completely aware and are acting angry, that is fine.
Being in the Present Moment
All anger is about something which has already happened. Is it of any use getting angry about something which you cannot alter? The mind always vacillates between the past and the future. When the mind is in the past, it's angry about something that has already happened; but anger is meaningless as we can't alter the past. And when the mind is in the future, it's anxious about something that may or may not happen. When the mind is in the present moment, anxiousness and anger appear so meaningless.
Spiritual practices help you maintain your centeredness and not be shaken by small events. This is where a little knowledge about yourself, your mind, your consciousness and the root of distortion in our nature helps. It is when you are exhausted and stressed that you lose your nature and get angry. Every individual is bestowed with all the virtues in the world. They simply get covered-up by lack of understanding and stress. What is needed is just to uncover the virtues that are already there.
The Secret of the Breath
Breathing techniques and meditation are very effective in calming the mind. Learning something about our breath is very important. Our breath has a great lesson to teach us, which we have forgotten. For every rhythm in the mind, there is a corresponding rhythm in the breath and for every rhythm in the breath there is a corresponding emotion. So, when you cannot handle your mind directly, you can handle it through breath. Meditation is letting go of anger from the past and the events of the past. Meditation is accepting this moment and living every moment totally with depth. Often anger comes because you do not accept the present moment. Anger comes when one seeks too much of perfection. When you are joyful, you don't look for perfection. If you are always looking for perfection then you are not at the source of joy.
The world appears imperfect on the surface but, underneath, all is perfect. Perfection hides; imperfection shows off. The wise will not remain merely on the surface but will probe into the depth. Things are not blurred; your vision is blurred. Infinite actions prevail in the wholeness of consciousness, and yet the consciousness remains perfect, untouched. Realise this now and be natural.
Karma Yoga – Yog Through Selfless Actions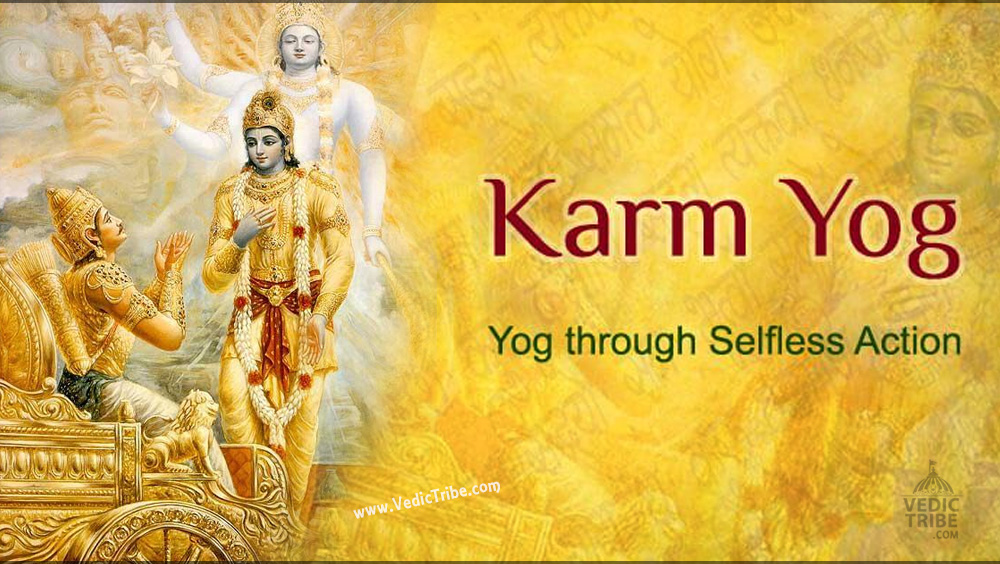 ---
 Karma Yoga is Meditation in Action:
"Karma" means action and "yoga" means loving unity of our mind with God. To perform karma and also practice yoga means to remain engaged in activity in the world while remaining in a state of devotional unity with God. This is true spiritual action.
Your bhakti yoga meditation practice will combine all these aspects and it will include:
Daily sitting meditation
Daily dynamic meditation woven seamlessly into the fabric of your life's activities
Before we look at guidelines for these, let's explore how process is described in the Hindu scriptures.
Karma Yoga of the Bhagavad Gita:
One of the most important scriptures of Hinduism, the Bhagavad Gita, was revealed under unusual circumstances: moments before a war and in the middle of a battlefield. It is comprised of a 700-verse dialogue between Lord Krishna, supreme God, and Arjuna, his loving disciple.
The all-in-one solution of the Bhagavad Gita for eliminating karma is Lord Krishna's advice to practice akarma or actions that have no karmic consequence.
If we could perfect akarma in daily activity, the consequences of our actions would automatically be neutralized — even though we are engaged in action.
This means that from the point of view of karmic debt, no consequences would be added to our "account". The only key to this is we must maintain an unbroken and continuous devotion to God.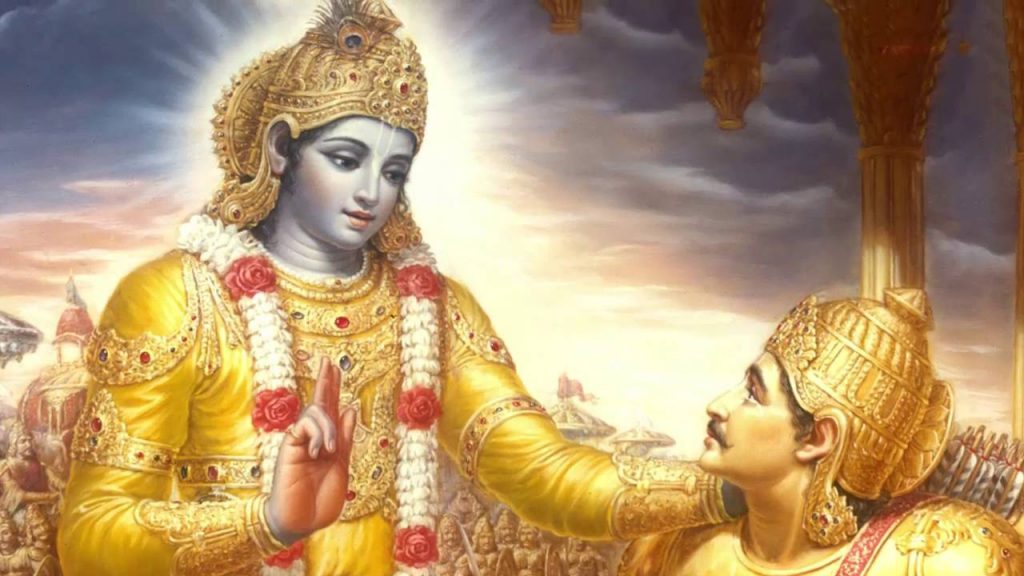 Karma yoga philosophy in the Bhagavad Gita is summed up in one statement of Lord Krishna:
"Remember Me and fight."
But is it really possible to simultaneously do devotional remembrance and be engaged in activity? Can the mind function in two places at the same time? This is definitely impossible, but for karma yoga to be done properly, both have to happen simultaneously.
For example, if you are at work and absorbed in a project, and remember God occasionally, how are both these actions accounted for as karmas?
The time you spent in devotional remembrance will be considered devotional action, and the time you spent engrossed in working will be considered normal action. This is not karma yoga.
Plus, a common misconception describes karma yoga as "performing action without being attached to the results". Although this sounds noble, is it psychologically possible for any human being to do this?
The fact is because we are constantly trying to find authentic happiness, we will always anticipate the outcome of our actions in advance of doing them.
The practical form of the Gita's karma yoga…
In the Gita, Krishna was both supreme God and Arjuna's spiritual guide. Krishna advised Arjuna to surrender to Him and to simply follow His instructions. By transferring his motivation for action to a divine personality, Arjuna would not be responsible for the outcome of the actions he was instructed to perform.
For example, a police officer is issued a revolver, which he is instructed to use in the line of duty by his superiors. It could happen that he kills someone in the pursuit of law and order. In the eyes of the justice system, this will not be considered a crime. He did not use his own mental motivation to decide to kill someone — he simply followed the guidelines given to him by his superiors.
In Arjuna's situation, in spite of engaging in war, all his actions were counted as devotion, because his heart, mind and body were fully dedicated to the will of Krishna.
This again highlights one of the most important points of karma yoga: The mind is the performer of action, not the physical body.
It is our personal motive that has to be carefully redirected for karmic consequences to change or be neutralized.

A Closer Look at the Spiritual Theory
If a practitioner is surrendered to a true divine Guru, and performs actions entrusted to him by his Guru, that activity is considered not only karma yoga, but also bhakti or spiritual action. It will be free of a karmic consequence. That practitioner is not directly attached to the results of that activity because his motive is to follow the instructions of his Guru.
Arjuna accepted Lord Krishn as his Guru at the very beginning of the Gita when he declared he was Lord Krishna's disciple. He preserved the understanding during the entire Mahabharata War that he was doing service for his Guru.
In this way, just by holding this intention, his devotion remained unbroken and his actions were considered karma yoga. Thus, service to a true Guru is called karma yoga or devotion.
Practically speaking, a Guru will give instructions on how a practitioner can keep his mind engrossed in a state of continuous devotional remembrance. Simply by following these instructions, a disciple is automatically practicing karma yoga.
Those devotional guidelines take the form of (1) karma sanyas and (2) karma yoga.
Karma Sanyas – Quiet Time for Meditation
And old method of dyeing fabric in India was to place a cloth in a dye bath and then allow it to dry in the sun.
After drying, the intensity of the color faded. Again the cloth was placed in a dye bath, again it was placed in the sun, and again the color faded, but the second time more of the color remained.
After entering the dye bath multiple times, the color eventually became intense and fixed.
Similarly, to establish devotion in our hearts and minds, it is important to have a structured daily practice of sitting meditation.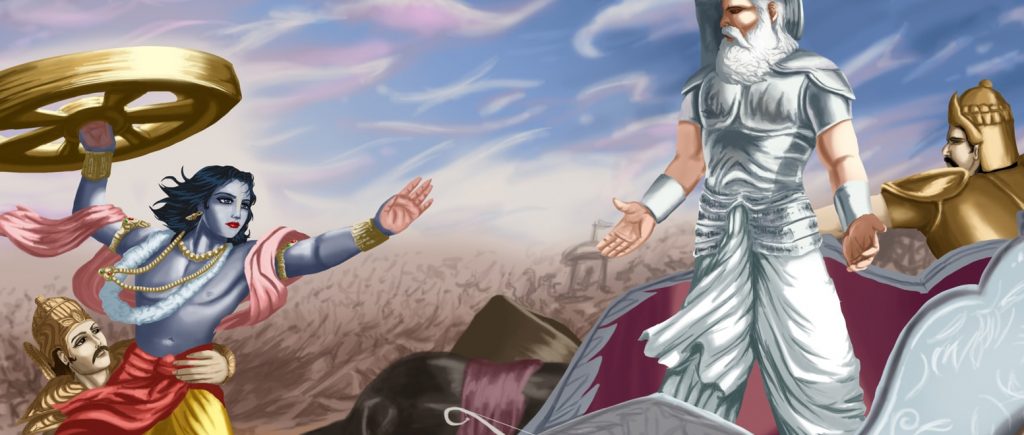 The main elements of a daily devotional practice include:
Heart-centered prayer
Kirtan or chanting meditation combined with active visualization
Aarti-the offering of light – a brief ceremony that reaffirms the spirit of our devotional dedication
Karma Yoga – Dynamic Devotion
For the attainment of divine love, the Vedas state that there is only one rule and one prohibition that apply to bhakti yoga meditation. The rule is: "Always remember Radha Krishna." The prohibition is, "Never forget Radha Krishna."
This means that after our sitting meditation, our meditation should continue — while eating, sleeping, walking, working, talking, resting, and so on.
Wherever you are, all the time, whatever you are doing, remember your divine beloved and don't forget Him! This simultaneous devotion and action is karma yoga. This state of devotional consciousness is cultivated over time with practice.
For example, in the old days street musicians with hand organs kept small monkeys. A monkey by nature is extremely active. How to make a monkey's nature conform to sitting still, and that, too, in a confined space?
The musician's technique was to first restrain the monkey with a 100-foot rope. If the monkey tried to go outside of this range, he was stopped. He thought, "Okay, I'll jump around in a 100-foot area."
When he was tied with a 50-foot rope he thought, "I went 100 feet yesterday, today I'm restricted to this much." So he jumped around in a 50-foot area.
When the monkey was finally limited to only 1 foot of rope, he sat quietly, "Why should I drive myself crazy? I'll just sit here."
The human mind has this same monkey-like nature. It roams far and wide. Our goal is not to tame it's active nature, but to train it to roam in a particular area. This is done by gently tying it with the devotional rope of love.
In sitting meditation we cultivate a feeling a devotional relationship with God. In active meditation we can continue this in three ways:
Embed your intention — Every person has a mission that guides his life's activities. For example, very few people like to work, but they do it because their mission is to support themselves or their family. While they are at work, although this motive is hidden deep in their mind, it still guides their decisions and actions.Similarly, when we firmly understand the purpose of our life is God-realization, this intention deeply embeds itself in the mind. If cultivated properly, this subconscious devotional intention remains in all our activities, even when we are sleeping.
Feel divine presence — in sitting meditation we visualize and feel our relationship to God's personal form. In activity, take hourly breaks for 30 seconds or a minute and with open eyes sense the presence of your worshipped form of God or Radha Krishna. Simply feel you are not alone. Imagine them near or far, sitting, standing or in any position, in any mood of love.
Share your awareness — After visualizing God's presence, either feel He is watching you or that you are showing Him what you are doing.
Avoid wrong association — your associations and environment will affect your feeling of divine connection. Be mindful and avoid those situations that divert your devotional intention.
There is no restriction of time, place and activity for this remembrance. It can be done anywhere, at any time. You do not need to sit in a particular position or have closed eyes. This very simple practice will recall the blissful feelings of your seated meditation and help to stabilize your devotional experience.
What are the Essentials of Hindu Mantra Sadhana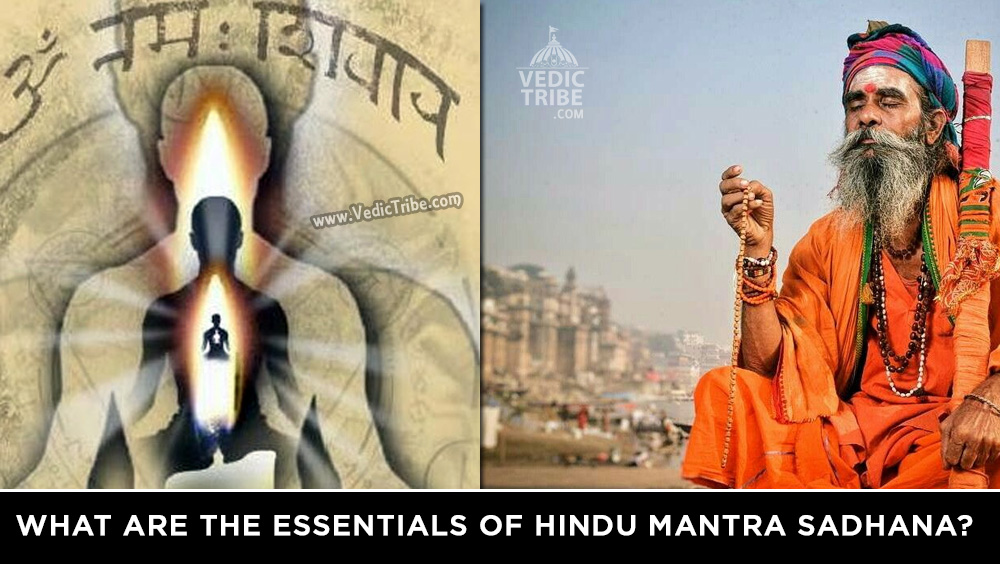 ---
Since ancient time till the present era; Mantras have been used as a remedy for nearly every problem. With the increasing number of TV channels in India, the situation is such that you tell about any issue and one out of ten persons, you will find at least one to come out with a handy Mantra to resolve your issue. The great learned pundits are there on the small screen almost round the clock. Now a question arises, do we really get benefit from those free of cost advice ? I don't think the TV channels will be helpful to you in this respect. They should be more than happy with the increasing TRP and would hardly get time to undertake a survey to find efficacy of such remedial mantras etc.
With a view to verify the effectiveness of mantras, let us try to answer these questions:
Can one mantra be effective for multiple purposes?
What is the source of power of any mantra ?
What is the correct way of using a mantra ?
What matters the most – The sound, the tone and rhythm of reciting a mantra, the meaning of the words used in the mantra, or the procedure prescribed?
By usage of a Mantra can any one be able to escape from experiencing the fructification of Karma?
How does 'offering' of a mantra by a Siddha makes a difference?
One Mantra removes all evil?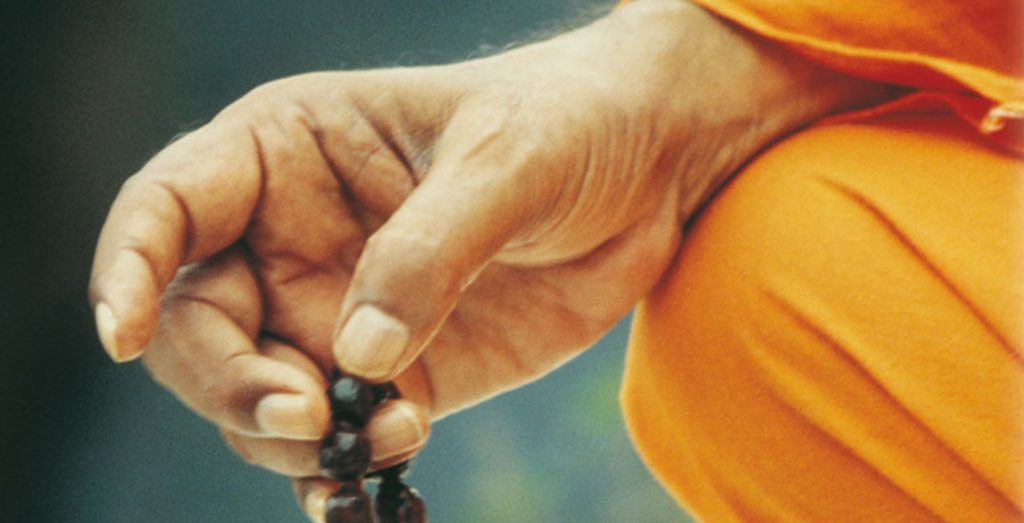 One should not need any thing more than mere common sense to reject the notion of 'elixir' kind of a Mantra that can be used to resolve a problem irrespective of nature of problem.
As we accept the low of 'Cause and Effect'; we have to find the likely cause of a problem and then the remedy has to address the cause. In a way, the remedy should be a kind of reversal process of the cause.
We can understand that every problem has to have a particularly related cause and hence, it has to be addressed with a specific process. Thus, a Mantra to increase physical height of a person cannot be accepted as a cure of Cancer.
Hindu mantras like 'Maha Mrintyunjaya Mantra', 'Gayatri Mantra', etc. suffer from the notion of 'One-for-All' remedy and we most humbly do not agree with the belief.
The sanctity of mantras for spiritual upliftment should be maintained and must not be recommended for temporal laukik reasons as trivial as 'securing a job transfer ' or 'begetting children' etc. People indulging in such activities are unknowingly doing a grave disservice to the sacred heritage of Vedas.
Prerequisites for Using a Mantra
The seers who formulated the mantras offered them to their disciples who were well-versed with the prerequisites as a part of the methodology of particular school of spiritual Sadhana. The knowledge of such prerequisites was believed to be so fundamental that its narration, at times, used to be omitted to avoid repetition.
Most of the mantras have been a part of a Stotra or an Upanishad or a fullfleged Sadhana or an Anushthana and were never intended to be used in isolation. However, over a period of time, some of the Pundits started compiling the mantras and formulated books of such collection. At this stage, the brevity was the call and not only the prerequisites, but even the overall purpose and relevance lost their place.

In the modern age, where education and spirituality has turned into an Industry, Astrology, too, has slipped into the hands of commercial people. In absence of honest custodians and the rightful inheritors; mantras are prescribed in most bizarre manner by the commercial astrologers for meeting their selfish means. Needless to say, mantras have become tools in their hands to exploit the greedy and ignorant people.
The Rishis who formulated the mantras also advocated certain procedures to be followed for its right use. This include a formal commitment in the form of 'Sankalpa', some movements and gestures in form of 'Nyasa', creating protective sheath in form of 'Kavacha' and offerings to the Devata in the form of 'Arghya'.
Let us understand the procedure as well as the parts of mantra.
Sankalpa
Sankalpa with respect to Mantra Sadhana, means a formal commitment about one's plan of the Sadhana. A statement of sankalpa generally contains one's own identification. This is in the vedic manner including one's full name, one's vedic lineage i.e. Veda, Gotra, Shakha etc. Then follows ones desire to chant the Mantra for a particular duration and in particular number or undertake an Anushthana for fulfillment of a particular wish. The sankalpa is addressed to the Devata of the Mantra. Ritualistically, a sankalpa is taken through Sanskrit. However, as we know the significance of Mental vibrations in Mantra Sadhana, it should be OK to undertake the Sankalpa in one's own language.
Nyasa
Nyasa is an important preparatory stage of Mantra Sadhana. It is in a way a 'warming up' and 'cleansing' session prior to undertaking Mantra chanting. The sadhaka while exercising Pranayama, touches different parts his body either physically or visualize mentally depending upon the type of nyasa he has adopted. There are different types of Nayasa, e.g.Kara Nyasa, Anga Nyasa, Hridayadi Nyasa, Rishyadi Nyasa, Panchatatwa Nyasa, etc. Here, again the primary objective is to augment the process of attaining embodiment with the Mantra and its Devata at psyche level.
Kavacha
'Kavacha' is the imagery shield to be created for the protection of the Sadhaka during Sadhana. It is very important because, the Sadhaka loses his conscious sense of awareness as he transgress into meditative state or altered state of awareness. During such a state he stands vulnerable and exposed to abnormal frequencies and vibrations. The performing of Kavacha protects the Sadhaka from such vibrations. The Kavacha in a way create hypontic layer of self-confidence and keep him comfortable
Arghya
Arghya is a symbolic gesture of hospitality offered to the Devata. As we offer some tea and snacks and respect to the guest at our home, similarly, here during Mantra sadhana, we are invoking the Devata of the Mantra and suitable welcome is essential. The arghya is normally a mixture of water, milk, curd, flower petals, kumkum, sandal and grains like til (sesame). The mixture is taken in hands in the cavity created by holding two palms together and then poured in the vessel meant for it. The ingredients of Arghya are Devata specific and so is the way of offering it and as such different Mantra Sadhana requires different kind of Arghya. On mental and subtle level, the offering of Arghya signifies surrender of the individual ego at the feet of the Devata.
In addition to the procedure, it is vital to understand the essential parts of a Mantra. Every mantra is suppose to be complete only when it is used with the following six parts, knows as 'Shadanga':
Rishi
Chhandas
Devata
Beeja
Keelaka and
Shakti.
Rishi
Rishi is the person who originally formulated the Mantra. In vedic culture, Rishi is believed as the seer, a visualizer of Mantra. The prerequisite of naming the Rishi of the mantra before using the same is a humble way of showing gratitude and acknowledgement. This act of acknowledgement is the first step towards dissolution of personal pride and ego. The feeling of gratitude initiates the altered state of mind leading to internal environment congenial to invocation of the Devata of the Mantra.
Devata
Devata of the Mantra is the form of the god who is being propitiated. The deveta element engages the visualizing faculty of human mind. Every Devata has its own Shape, Colour, Posture, Gesture, Mudra, Ayudha, and personality. The preceding steps of Rishi and Chhanda prepares the ground for effective visualization of the Devata. The initial utterrance of name of the Devata creates flashes of the visions. Its frequent repetition enables a devotee to contemplate upon the form of the Devata. Ultimately, he forgets his own self and gets unified with the form of the Devata.
Chhandas
Chhandas denotes to the grammatical formation of words in a particular rhythm. The chhanda sets the pattern of words and number of syllables. The formation guides the recitation of the Mantra in a particular way. The pattern activates different points in human brain and further augment the internal psychic environment. Each chhanda has its own attributes to influence the mood of the person reciting it.
Chhandas are classified into two types (1) Varnik Chhand (alphabetical stanzas) and (2)Matrik Chhand (stanzas containing short vowels). Hindu mantras follow the Chhandas of their respective Vedic Samhita and Shakha. Generally a distinct Matrik Chhanda has been preferred by different Shakha in different Samhitas.
Beeja
Beeja is a single letter of Sanskrit Alphabet and it represent, again, shortest possible form of the Devata. The shape of the Beeja creates the route for the energy to vibrate. Beejam resembles the basic character (tatva) of the mantra. for example jala tatva(soft), agni tatva (hard) etc.
Keelaka
Keelaka means a nail. Now, what is significance of a Nail here with respect to reciting a Mantra? To understand the significance of Keelaka we have to link it with the nail that stops a rotating wheel slipping out of its excel. We know that the energy of a mantra is generated from the mind of the person and its important to keep it centered at a point to save it getting dissipated. This is done through Keelaka. Some people symbolize it with a key of the lock. Thus, a keelaka is believed to be a Key to open the lock of the source of a Mantra power.
Shakti
Shakti means Power. Shakti means power or energy of the Mantra. This is the power generated through reciting the mantra.
It has to be noted that every Mantra has its own form of Shakti. However, let us admit that today, except the name denoted to the Shakti, we do not know much about distinct forms of the energy of Mantra. The main reason for this omission is attributable to the fact that graphical reproduction of the form of energy vibrations visualized during altered state of mind remains difficult. The second reason for the misconception is that we consider the words 'Devi' and 'Shakti' as synonyms.
Due to this ambiguity, it is quite possible that a Sadhaka of a Mantra may contemplate upon a known form of Devi in stead of the energy vibrations of the Mantra.
Now, it should be clear as to why we don't get the much acclaimed results from reciting a mantra. If we ignore the essential 6 parts, how can we expect the desired effects?
The limitation lies on two parts. First is the ignorance of the doer. The person who undertakes Mantra, does not know the essential prerequisites. Secondly, the limitation lies with the source from where a person receives the mantra. It is quite common now that people take mantra from any source, be it a cheap pocket book being sold at the roadside, any Sadhu or a TV Jyotishi. It is quite possible that the prerequisites are compromised in offering and receiving the Mantra in this manner.
The Yogic Practice of Quiet Time for Children
---
~ Subhashish Chatterjee 
The Need for Silence:
In the rush of activities and noise that have become a part of modern living, we often forget the calming effect of quiet time. We think it is alright if we are full of action and speed and postpone the soul's hunger for peace and silence. We fail to realize the need to spend a few quiet moments daily, in our own company.
Sitting quietly is a powerful technique for self-improvement. It has great importance in learning process, especially in imbibing higher values of life. silence gives rise to deeper thoughts and knowledge. Sages and saints, seers and seekers, in all age and places, have sat in deep silence in order to search profound truths of life. In the depth of that silence the light of knowledge dawned on them.
It is rightly said, 'Voice of God can be heard in the ocean of silence.'
Exercise in Quietness
Although sitting silent is a challenge before all, it is especially a daunting task for students or young people. By nature they are full of energy and activity. With their growth graph at its peak, their minds joins with the outgoing mind and the result is what we see around us. Even when they are forced to remain silent, it is only the silence of closed lips while their minds go on chattering and jumping from one thought to another like a mad monkey. This is because the nature of mind is itself as mentioned  in the Gita (6.34-35).
But another reason for this restlessness is that they are not made aware of the wonderful effect of silence. Most young students do not know how silence can be a source of greater concentration and happiness. We wish to present here a technique in visualization as a step to true silence. This will give the young minds an opportunity to taste the sweetness of silence.
Here is how one can practice it:
This can be practiced in a classroom or home and is of special importance in urban situations where students hardly get a chance to be in touch with nature. Surrounded by traffic and noise, traveling through busy roads and lanes, students often miss the healing touch of silence and of nature.
Teacher/Parent: Welcome to the quiet time. Having been in an atmosphere of sound and activity, and of many study assignments, you now need to rest the body and mind. You need relaxation. Let us try to unwind and relax. Let us take a mental trip to a place of natural beauty and calmness. Please sit relaxed with eyes closed and listen to what I say and follow my footsteps to wherever I take you mentally. Now please close your eyes.
The teacher should speak clearly and slowly. He should be sincere and earnest and not do it as a matter of routine.
Let us mentally leave all things and start our trip. We are going out of classroom. Maybe we will go to a green hillside. It is all green and beautiful. There are a number of wild flowers, a variety of flowers. There are roses too. Let us go and touch them. The whole place is full of natural beauty. How beautiful! Let us sit amidst them. For a long time. Pay no attention to whatever sounds or thoughts that may knock at your mind's door. Feel the presence of divinity in nature. Feel the bracing wind, the sound of birds, rustling of leaves and so on. Sit quietly without movement.
Now, having been in that healing touch of the nature, slowly trace your steps back to where we are and slowly open your eyes.
One can similarly take the children to seaside, or riverfront or waterfalls, or any place of quietness and natural beauty and ask the students to feel being there. One can use one's creativity to add newer dimensions to it. It is truly inner ride to joy!
The quiet time may also be a trip to a place of holiness and worship. One can go the sacred Ganges in Himalayas. Or one can go to the banks of Narmada or any such place of holiness.
One can also think of a form of God one likes. The teacher can ask the students to feel the presence of Divine in their hearts. The formless Divine may take the form of a god or goddess or a sage and one can think of that. Or one can tell the children to visualize the flame of a burning lamp or candle and concentrate on it.
One may instruct the students thus:
Let us enter the inner sanctuary and see the burning flame there. Being present in the light of flame, one's inner being is now full of light. All darkness has gone. All senses are full of light. Our eyes and ear divinised, one see divinity everywhere. Let us feel the presence of inner light and spread this light everywhere. It is bringing goodness and peace and joy wherever – within me, in my home, colony, state, country, whole world.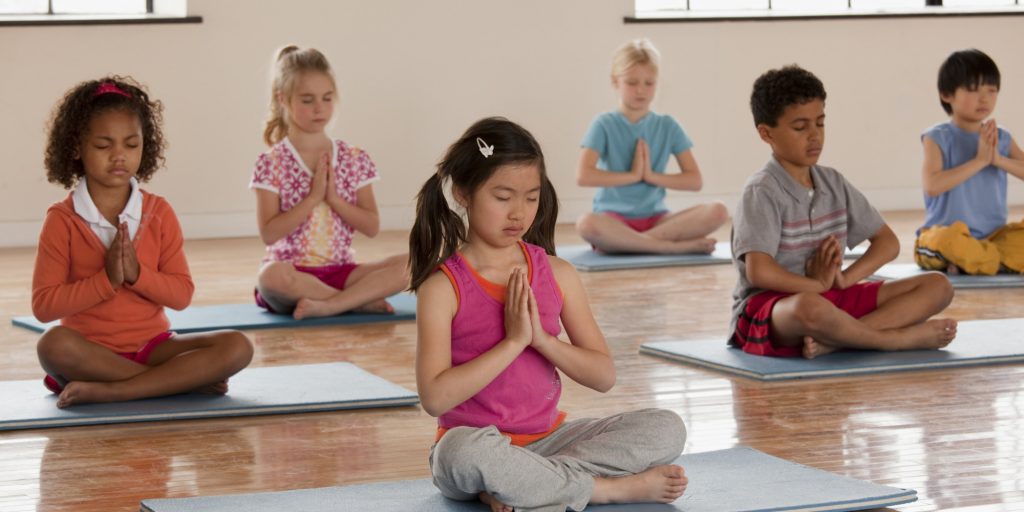 The practice
This kind of quiet time, or a light form of meditation, may be made a part of daily teaching sessions. The students may be encouraged to practice it in their houses as well. At home, one gets up early in the morning, even before leaving the bed they should sit silently on bed and thank God for last night's peaceful slumber. Then they can think of the important or main activities of the day, followed by a prayer to God that the day's activities are done well while God is there to guard and guide us at every step. Again in the night before sleeping one can sit on the bed and do a kind of self-audit of the activities one has done in a day. If everything has gone well, if any good work has been done, let us thank God for it. If there is anything wrong, beg apology and promise not to repeat it in future.
Needless to say, quiet time has many benefits. It increases concentration, sharpens intelligence improves mental alertness, self-confidence, inner equilibrium and makes one peaceful. Let us be quiet to know the joy of quietness!
---
(The author is a staff member of Ramakrishna Mission Boys Home College, Rahara, West Bengal.)